CMCA 2021 Correctional Ministries Summit
May 20 @ 6:00 pm

-

May 22 @ 4:00 pm
CMCA 2021 Correctional Ministries Summit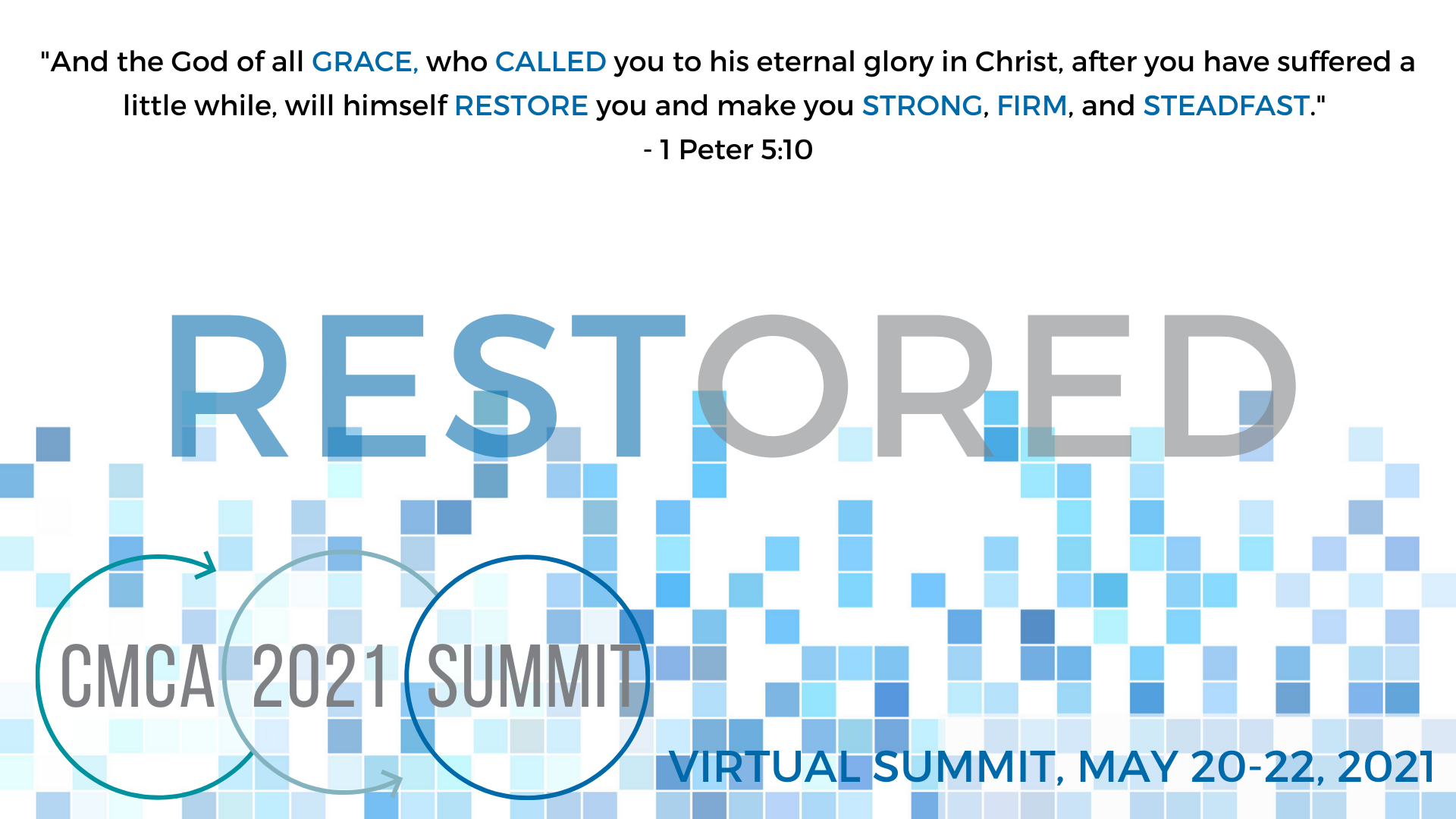 About the CMCA 2021 Correctional Ministries Summit



CMCA (Correctional Ministries and Chaplains Association) is committed to hosting an annual Correctional Ministry Summit that offers training, inspiration and networking opportunities to those working with offenders, former offenders, victims, and families.  The purpose of each Summit is to:
equip correctional ministry leaders, chaplains, corrections administrators, program managers, and community agency administrators to more effectively serve the incarcerated, formerly incarcerated, victims, and their families through specialized workshops, networking, and resources.
facilitate collaboration among organizations who serve those impacted by the criminal justice system.
encourage churches, faith-based, and community organizations to more effectively serve the incarcerated, formerly incarcerated, victims and their families.
provide a venue for visioning, training, and leadership development for formerly incarcerated persons and victims.
Workshop Sessions
The Correctional Ministries Summit offers 4 workshop sessions.  The workshops are designed carefully to provide information and best practices in the area of: chaplaincy, jail/prison ministry, reentry, victims/families, youth, advocacy.
Plenary Sessions
The CMCA 2021 Summit offers 3 plenary sessions.  Join us for the opening plenary session Thursday, May 20th at 6:00pm Central Time.  This year each session contains an encouraging speaker active in the area of corrections and correctional ministry.  Worship, special music, and testimonies will inspire you!
Christian Formation Session
All Summit attendees are invited to participate in: Nurturing Your Soul to Find Closeness with God with Mindy Caliguire, Thursday evening May 20th.
Summit Prayer Room
Need Prayer?  Someone will pray with you at The Summit Prayer Room open Thursday evening & Friday afternoon for private prayer time.
Policy Forum
This year's policy forum topic is "Collateral Consequences".  Marcus Bullock, Founder/CEO Flikshop, Inc. will serve as keynote speaker. 
Virtual Exhibit Hall
All Summit attendees will receive access to the Virtual Exhibit Hall.  New>>Individuals who "Live Chat" with several exhibitors will be entered in a raffle for free membership, CMCA Store, Training and 2022 Summit Discounts.  Top prize valued at $100.
Networking Sessions
Networking sessions for:  Chaplaincy, Jail/Prison Ministry, Reentry, Youth and Advocacy.  Connect with other individuals active in your ministry.
The CMCA 2021 Summit offers 4 workshop sessions, 3 plenary sessions, 2 networking sessions and one policy forum.  Click Below for Complete Summit Schedule.
Mindy Caliguire
President, Co-Founder, Soul Care Ltd.
Rickie Bradshaw
Pastor First Southwest Baptist Church, Houston, Texas
Marcus Bullock
Founder/CEO Flikshop, Inc.
Nena Staley
Director of Reentry Programs, Global Tel Link
Michael Rieghard
Critical Incident Ministries Chaplaincy Representative, Assemblies of God
NorthEast of the Well Worship Team
Leading Worship and Special Music, Plenary 1
Richard Andrew
Performing Special Music, Plenary 2
Summit Sponsors
We are grateful for our CMCA 2021 Summit Sponsors who provide scholarships and keep the Summit affordable for all.  Please click on each logo to learn about the important impact each of these organizations has on those currently incarcerated and those engaged in correctional ministries.
Pricing and Registration
Your registration includes access to:  4 live workshop sessions, 3 plenary sessions, 2 live networking sessions, 1 live policy forum, and 1 live Christian formation session.
Early Bird CMCA Member
Price BEFORE April 20, 2021
Early Bird Regular Registration
Price BEFORE April 20, 2021
CMCA Member Registration
Price AFTER April 20, 2021
Regular Summit Registration
Price AFTER April 20, 2021
Early bird pricing rates are in effect through April 20, 2021