Christians as they fulfill the Great Commission in Corrections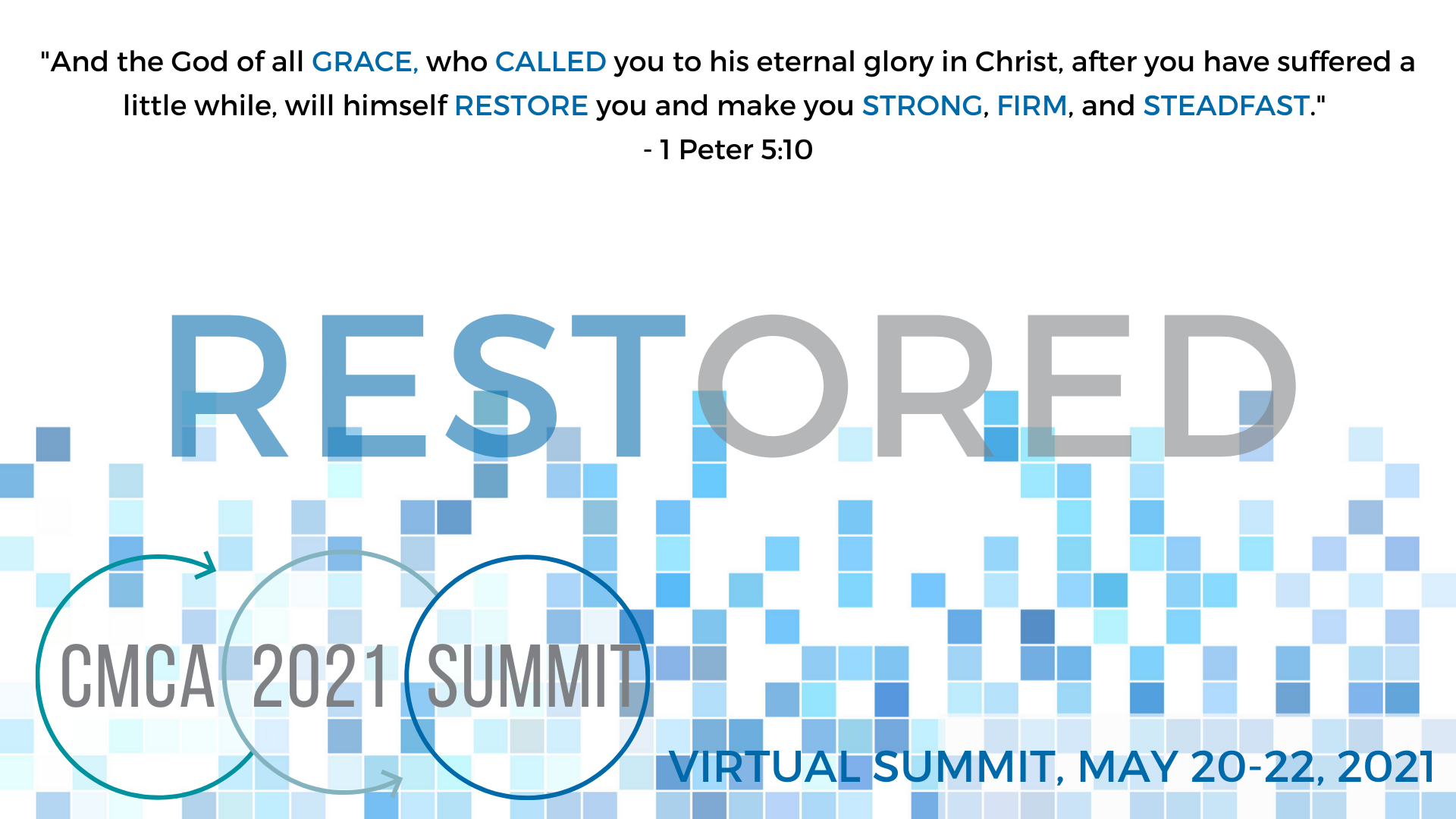 Announcement:  The CMCA 2021 Correctional Ministries Summit will be held as a virtual event May 20-22, 2021.
Registration is now open for the CMCA 2021 Correctional Ministries Summit!
Correctional Ministry Book Discussion with Dr. Karen Swanson
Saturday February 20, 10-11am CT
Purchase Book (amazon link)    2. Register for free book discussion
NEW OR LONG TIME CMCA MEMBER?
CMCA continues to update its resources and training to equip you for ministry

Log in to network and access resources and tools:
Sponsorships help keep the Summit affordable to ministries, organizations, churches, and individuals who attend the Summit.  Summit Sponsors are actively promoted through print, website, social media and during the event.  For more information please click on the Summit sponsor page below or contact info@CMCAinternational.org.
CMCA 2021 Summit Sponsors
Gold Organizational Members:
Bible League International
Doing HIS Time Prison Ministry
Good News Jail & Prison Ministry
Silver Organizational Members:
3 Oaks Ministries
Broken Pots Ministry
Christ the Savior
Crossroads Prison Ministries
Discipleship Unlimited
Forgotten Man Ministries
Global Leadership Network
Good Soil Evangelism and Discipleship
Inside Out/Under the Door Ministries
Jump Start Vision
Kairos Prison Ministry International
Lifeline Global
Prison Fellowship International
Prison Mission Association
Redeemed Ones Ministry
Straight Ahead Ministries
The Keys are at the Cross
The Transformation Project
We Care
About CMCA
Correctional Ministries and Chaplains Association (CMCA) is a professional organization, founded in May 2011, through which Christians can celebrate their faith and passion for correctional ministry with other individuals, organizations, and churches; develop professionally through online resources, trainings, and certifications; and be inspired through uplifting journal articles, networking, and conferences.
Our Members
Members of CMCA are united to provide the highest quality of spiritual care to those who are incarcerated, have been incarcerated or detained, family members of the incarcerated, those affected by injustice, and those connected to correctional care. CMCA members are committed to providing spiritual care that is representative of the biblical model found in Jesus Christ's ministry. As a collaborative team of evangelical Christian caregivers, CMCA desires to more effectively build the Kingdom of God and help humanity secure greater peace and safety (Ephesians 4:16, 3 John 1:8).
 Because of the vast information CMCA provides, I can help inmates plan and strategize for the future, whatever the topic might be, to insure a more successful transition and recovery process. I can do this through ongoing discussions, but can also link them to resources. I can't imagine not being a CMCA member!
The CMCA Summit is a GREAT asset to our ministry! This is the 3rd year our team had attended and each year we come home with something or several things to implement which have helped us become more professional and effective in pointing people to Jesus!
Bureau of Justice Statistics: US Imprisonment at lowest level since 1995